Sting moves Manila concert venue from SM MOA Arena to Smart Araneta Coliseum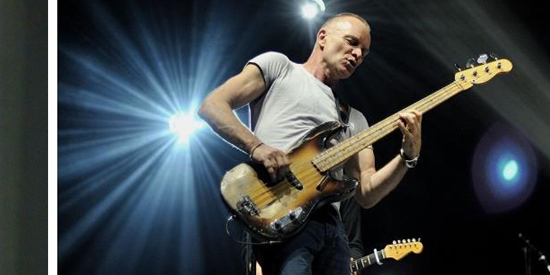 An announcement on international singer Sting's official website has confirmed that his Back To Bass concert tour in Manila will be pushing through on December 9, 2012, but will be held in a different venue. From SM Mall Of Asia Arena, the concert has been moved to Smart Araneta Colisuem following a decision from the singer's cam[/caption]
An announcement posted on his official website on October 19 said that the concert will still push through on December 9, Sunday, but will be held in a different venue.
Ticket replacements will be honored until the day of the concert, however, requests for refund will only be entertained at SM Tickets outlets until November 18.This sudden move to switch venues came as a surprise to many, including the management of SM Mall of Asia Arena.
"The Mall of Asia Arena management, with its commitment in providing its patrons with choice entertainment, has exhausted all measures for the show to push through. However, we recognize and respect the fact that the show's cancellation is the artist's own decision," the statement said.
Daytec-Yangot was said to have posted this message via Facebook: "I wrote a letter to Sting's agents appealing that they abandon SM Mall of Asia Arena as the venue for the musician's December concert. Sting, a voice of the oppressed, cannot sing in the halls of an oppressor!"
The news release further noted that MOAA representatives have appealed to Sting to keep the concert in their venue insisting that they have nothing to do with the issue despite their company's relation to the Baguio mall.
<p style="\"text-align:" justify;\"=""> Sting has yet to release an official statement regarding this matter.
pep.ph || Demai G. Sunio-Granali – October 22, 2012 @ 09:19PM