The Pumpkin Project
It's October again. The ghosts are out, children in their spooky costumes are out, and millions of intricately carved pumpkins are out – well, sitting on everyone's porch or lawn to be precise.
Pumpkin carvings are wonderful decorations to celebrate the Halloween season. Besides an age-old tradition, pumpkin carvings serve as great projects for countless individuals as well. Families consider it a wonderful bonding activity, and people use it as an avenue to express creativity. Though it may be a little intimidating to try at first, we assure you that there is no need to worry. With the right tools and a lot of patience, everyone will be able to produce their own pumpkin masterpiece in time for Halloween.
Here are a few guidelines to get you started:
1.) Pick a "good" Pumpkin.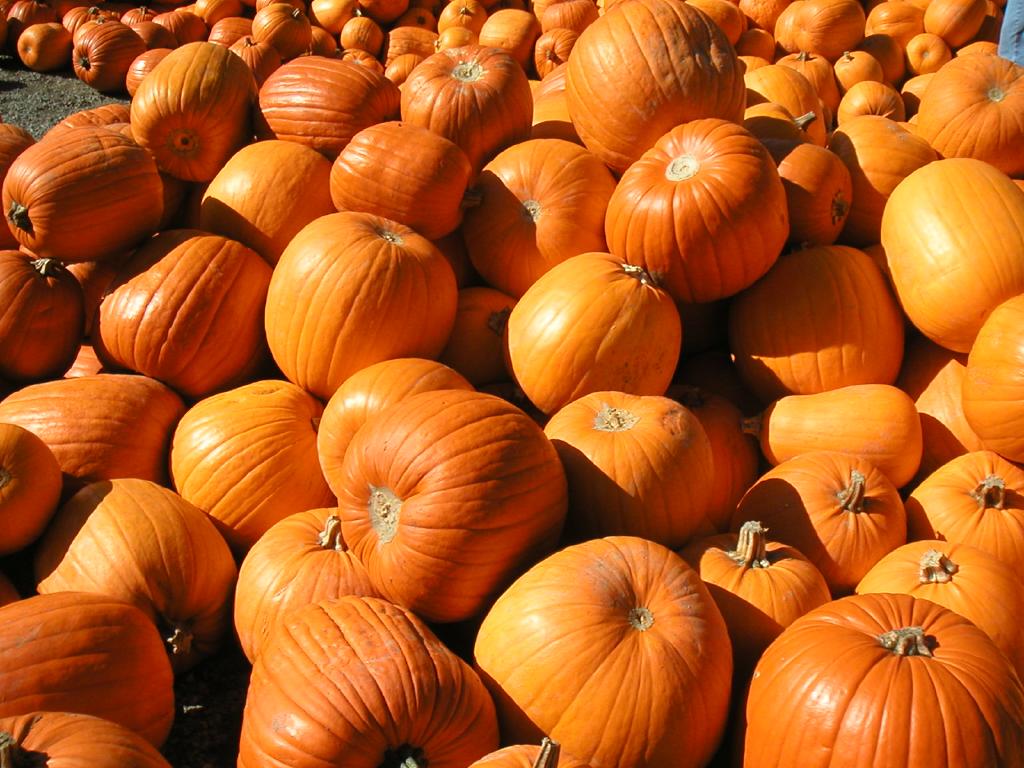 In selecting, always look at the pumpkin's freshness. Fresh pumpkins are the good ones because they are easier to work with. Not only are they sturdier but they will last couple of weeks longer. Old pumpkins have a tendency to be brittle and may turn into mush quicker.
Pick pumpkins that do not have bruises or damages especially at the base. Bruises can soften the pumpkin and make it more difficult to carve.
Make sure the pumpkin is heavy for its size. A pumpkin that is heavier for its size would mean that it is still fresh and ripe. Never carry a pumpkin by its stem. Because of the pumpkin's weight, the stem might snap and drop to the ground adding bruises.
Think of your pumpkin as a canvass. Whatever design or pattern you have in mind, make sure the size of your pumpkin will be able to accommodate it.
2.) Check your tools.
Pumpkin carving is a serious craft nowadays. Most supplies and hardware stores carry innovative equipment intended for pumpkin carving. These tools (carving saws, fine tip cutters, drills, etc.) may make your life easier but might hurt your wallet as well. If you do not mind spending, you can check them out at a local hardware store nearby. In any case, a few basic tools are readily available in your kitchen or garage.
a.) Sharp and sturdy knives. Yes, we are requiring sharp knives! Blunt ones will only require more force and pressure from you when cutting the pumpkin. A non-sturdy knife can cause slips and accidents too.
b.) A waterproof fine-tip marker. This will help in mapping out your design if you decide not to use a separate stencil pattern or template.
c.) A big serving spoon or ice cream scooper. Before you carve your pumpkin, you have to scrape out all the pulp, flesh, and seeds. A sturdy metal serving spoon or scooper is very handy in removing them.
d.) Pencils, toothpicks, screwdrivers, pointers, etc. Any pointed tool is good in outlining your design. Just make sure it will not bend or break.

3.) Make a hole around the stem and cut the lid. Use your knife to cut around the stem and make a hole. Make sure the hole is big enough for you to be able to scrape out the seeds and pulp of the pumpkin.
4.) Remove the flesh. Use your spoon or scooper to scrape off all the interiors of the pumpkin. If you find that using your spoon is becoming more of a nuisance than any help, go ahead and use your hands!
5.) Design your pumpkin. You can either use a marker to draw your design or transfer a stencil pattern on it. If you intend to transfer a pattern, tape the stencil or printed design on the pumpkin then trace by dotting lines with your pencil or pointer.
6.) Carve the pumpkin. Once you have your design ready, carve along the pattern. You can use your everyday kitchen knife to cut the bigger details and a small butter knife, etc. for the more intricate ones. You can use whatever tool you are most comfortable carving with.
7.) After carving, wipe all excess prints from the marker with a wet sponge or towel to make it look more presentable.
8.) Look at your pumpkin and shout "SUCCESS!"
Now that you know basic pumpkin carving, you can keep experimenting with other designs and carving techniques!
If you live in the Philippines or any other country where pumpkins are not very common, opt for local squashes and gourds. You can apply the same basic carving technique even if they are smaller or of a different size.
… Just like these happy fellows displayed at the supermarket!
:
(Slideshow photos by Jessica Leibowitz c/o Serious Eats)