Vanity can cause flu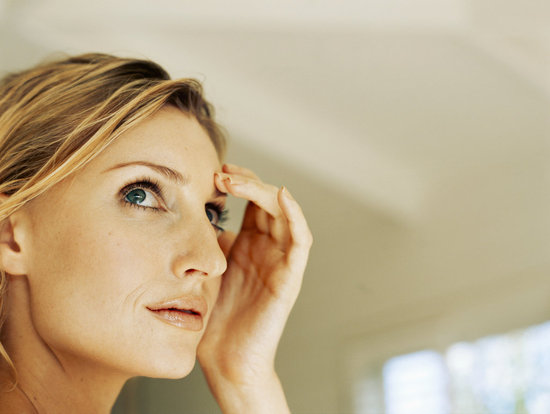 Flu or influenza is often a problem during the colder seasons. Some should not mistake flu for the common cold, as it is a more severe disease, which may ultimately lead to pneumonia and other complications.
Those infected with the flu can take prescription drugs, or antibiotics to cure themselves, but studies have shown that the best solution for flu is to avoid it. Since there are many opportunities for infection with the virus, one preventive measure found by the study is, well, to stop touching our faces. Too much fussing with our face exposes and brings us into contact with the flu virus.
In 2009, an acute flu known as the swine flu (H1N1) became a pandemic. Authorities began to educate the public about the importance of avoiding contaminated surfaces, especially in public spaces, and habitually washing their hands as a way to reduce infection. Because of this, researchers from the US National Institutes of Health (NIH) and other institutions in the USA and Brazil wanted to see how frequently people put themselves at risk of transmitting viruses in public spaces.
The study involved 249 individuals in public places over a 66-hour period. Their aim was to observe how many times the individuals would touch surfaces in these public areas and then touch their mouth or nose. The results showed people came into contact with these surfaces about 3.3 times each hour, and then would touch their faces about 3.6 times each hour.
The results showed that although washing of hands is a good measure for preventing infection, it is not always feasible. Opportunities for picking up viruses in public spaces were frequent as individuals often touched their faces. Notably, they were also often in places that lacked washing areas.
The research suggests that authorities should change, but not disregard, their focus of washing hands during pandemics, public health emergencies, or the prevention of the common flu. Authorities should encourage people to have a better understanding that they can easily pick up the viruses just by simply touching public surfaces and then touching their faces. Authorities should advise people to avoid touching their faces until they have washed their hands. Awareness of this will ultimately help reduce flu infection risks.
Preventing the spread of bacteria and virus is the most effective way to avoid flu risks and other illnesses.
Practice good hygiene by:
1. Regularly washing your hands with soap and water.
2. Regularly cleaning surfaces often used or leave lying around the house (mobile phones, telephones, computer keyboards, door handles, etc.) as these are exposed to bacteria the most.
3. Using tissues to cover your mouth and nose when you cough or sneeze.
4. Putting used tissues in a bin as soon as possible.
5. Always carrying a bottle of alcohol or hand sanitizer with you when in public spaces.